Check which short film will compete for
the Golden Pegasus during 13th IAFF ANIMATOR
3-9.10.2020, Poznań, Poland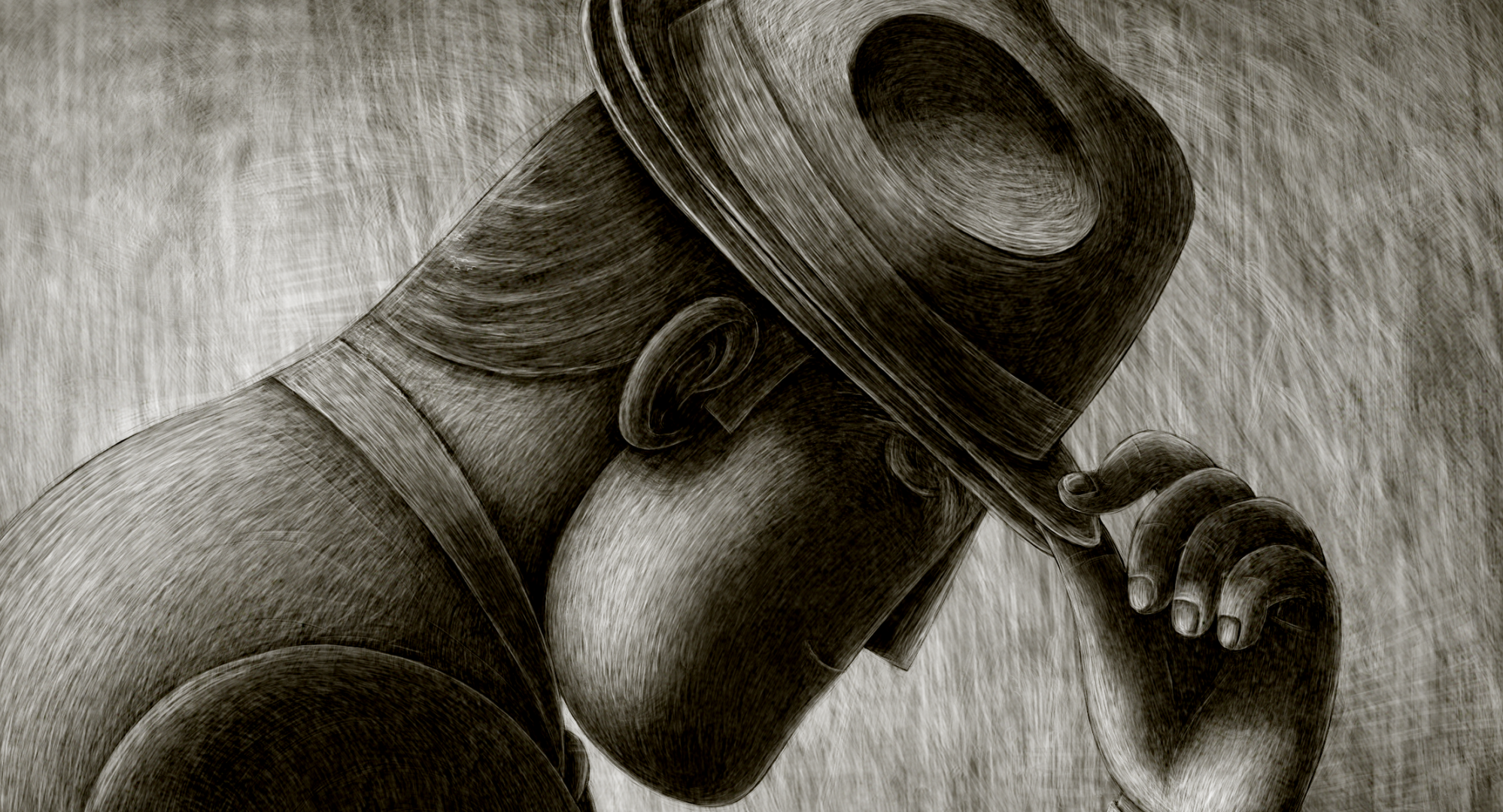 We know which films will compete for the Golden Pegasus award of the 13th edition of the Animator IAFF. Please be reminded that Animator is listed as a qualifying festivals for the Oscar®. This is excellent news for all the artists to present their films in the main contest.
We already know all the titles to take part in the contest for the Golden Pegasus - the most important award of the Animator 2020 International Animated Film Festival. The best short film will win the prestigious Golden Pegasus / GRAND PRIX award as well as 45.000 PLN.
This year we received almost 1000 entries. One of the films was sent to us by the US National Aeronautics and Space Administration (NASA). Films were chosen by Selection Committee: Jerzy Armata, Agnieszka Kozłowska i Piotr Muszalski.
The last 48th short film will be chosen by the audience during the Animator Unscreened showcase (July 10-12, 2020). 
The screenings of the films taking part in the competition will take place during the 13th International Animated Film Festival, which starts in Poznań at 3rd October. The prizewinners will be presented during the closing Gala of the 2020 Animator Festival, which will be held on the 9th of October, 2020. We keep our fingers crossed for all the artists.
See you in Poznań!
SELECTION RESULTS ANIMATOR 2020 | SHORT FILMS
Helfer, Anna Szöllősi, Węgry / Hungary 2020, 09:45
Physique de la tristesse / The Physics of Sorrow, Theodore Ushev, Kanada / Canada 2019, 27:00
Shannon Amen, Chris Dainty, Kanada / Canada 2019, 15:00
On ne mozhet zhit bez kosmosa / He can't live without cosmos, Konstantin Bronzit, Federacja Rosyjska / Russia 2019, 16:00
Sving / Swing, Lyudmila Skotnikova, Federacja Rosyjska / Russia 2019, 05:15
Kerat / Kerat, Darya Melnikova,

 

Federacja Rosyjska / Russia 2019, 05:00
Klece / Cages, Leos Matejcek, Czechy / Czech Republic 2019, 02:45
TIO TOMÁS, A CONTABILIDADE DOS DIAS / UNCLE THOMAS, ACCOUNTING FOR THE DAYS, Regina Pessoa, Portugalia, Kanada / Portugal, Canada 2019, 13:00
NOW LISTEN, KIJEK/ADAMSKI (KASIA KIJEK I PRZEMEK ADAMSKI), Polska 2020, 04:00
Machini, Frank Mukunday, Kongo, Demokratyczna Republika Konga / Congo 2019, 09:48
Per tutta la vita, Roberto CATANI, Włochy / Italy 2018, 05:20
Carrousel, Jasmine Elsen, Belgia, Czechy / Belgium, Czech Republic 2020, 10:14
Mock-Heroic, Hanna Margolis, Polska / Poland 2019, 08:00
Plantarium, Tomek Ducki, Polska / Poland 2020, 07:00
Jestem tutaj / I'm Here, Julia Orlik, Polska / Poland 2020, 15:00
Traces, Hugo Frassetto, Sophie Tavert Macian, Francja, Belgia / France, Belgium 2019, 13:00
Riviera, Jonas Schloesing, Francja / France 2019, 15:00
Moutons, loup et a tasse de thé... / Sheep, wolf and a cup of tea..., Marion Lacourt, Francja / France 2019, 12:10
THE SONG OF A LOST BOY, Daniel Quirke, Wielka Brytania / UK 2020, 09:56
Kosmonaut / Cosmonaut, Kaspar Jancis, Estonia 2019, 11:34
Tamou, Tom Prezman, Tzor Edery, Izrael / Israel 2019, 10:00
Flow, Adriaan Lokman, Holandia, Francja / Netherlands, France 2019, 13:43
DON'T KNOW WHAT, Thomas Renoldner, Austria 2019, 08:00
The Levers, Boyoung Kim, Korea Południowa, Stany Zjednoczone / South Korea, USA 2018, 09:24
Botschaften / Silent Embassies, Höpfner Daniel, Niemcy / Germany 2020, 15:00
Armstrong, Russ Etheridge, Wielka Brytania / UK 2020, 10:00
Uzi / Ties, Dina Velikovskaya, Niemcy / Germany 2019, 07:35
The Dream Report, Jack O'Shea, Irlandia / Ireland 2019,

 

07:10
CASTLE, Ryotaro Miyajima, Japonia / Japan 2019, 05:00
Wandaland, Richard Noble, Wielka Brytania / UK 2019, 06:07
Subway, Robert Kuźniewski, Polska / Poland 2020, 05:00
4:3, Ross Hogg, Wielka Brytania / UK 2019, 04:48
Anonymous, Steven Subotnick, Stany Zjednoczone / USA 2019, 05:13
A Mãe de Sangue / A Mind Sang, Vier Nev, Portugalia / Portugal 2019, 06:11
Pá kis panelom! / Bye Little Block!, Éva Darabos, Węgry / Hungary 2020, 08:42
Feu Croisé / Crossfire, Ekin KOCA, Francja / France 2019, 07:05
Friends, Florian Grolig, Niemcy / Germany 2019, 07:45
Les Songes de Lhomme / Lhomme's Dreams, Florent MORIN, Francja / France 2019, 14:40
Le cortège / The Procession, Pascal Blanchet, Rodolphe Saint-Gelais, Kanada / Canada 2019, 11:23

 

Doll's Breath, Quay Brothers, Wielka Brytania / UK 2019, 22:00
Henrietta Bulkowski, Rachel Johnson, Stany Zjednoczone / USA 2019, 16:00
Black Sheep Boy, James Molle, Francja / France 2019, 15:00
Something To Remember, Niki Lindroth von Bahr, Szwecja / Sweden 2019, 5:00
Stunting Cunts, GINA KAMENTSKY, Stany Zjednoczone / USA 2020, 02:50
Only the Seas Live Forever, David Ehrlich, Stany Zjednoczone / USA 2020, 04:00
Ostatnie Kino/ The Last Cinema, Kajetan Pochylski, Polska/Poland 2019, 11:50
How My Grandmother Became a Chair, Nicolas Fattouh, Liban 2020, 09:55