60 titles will compete this yesr for the Grand Prix and shortened path to an Oscar nomination!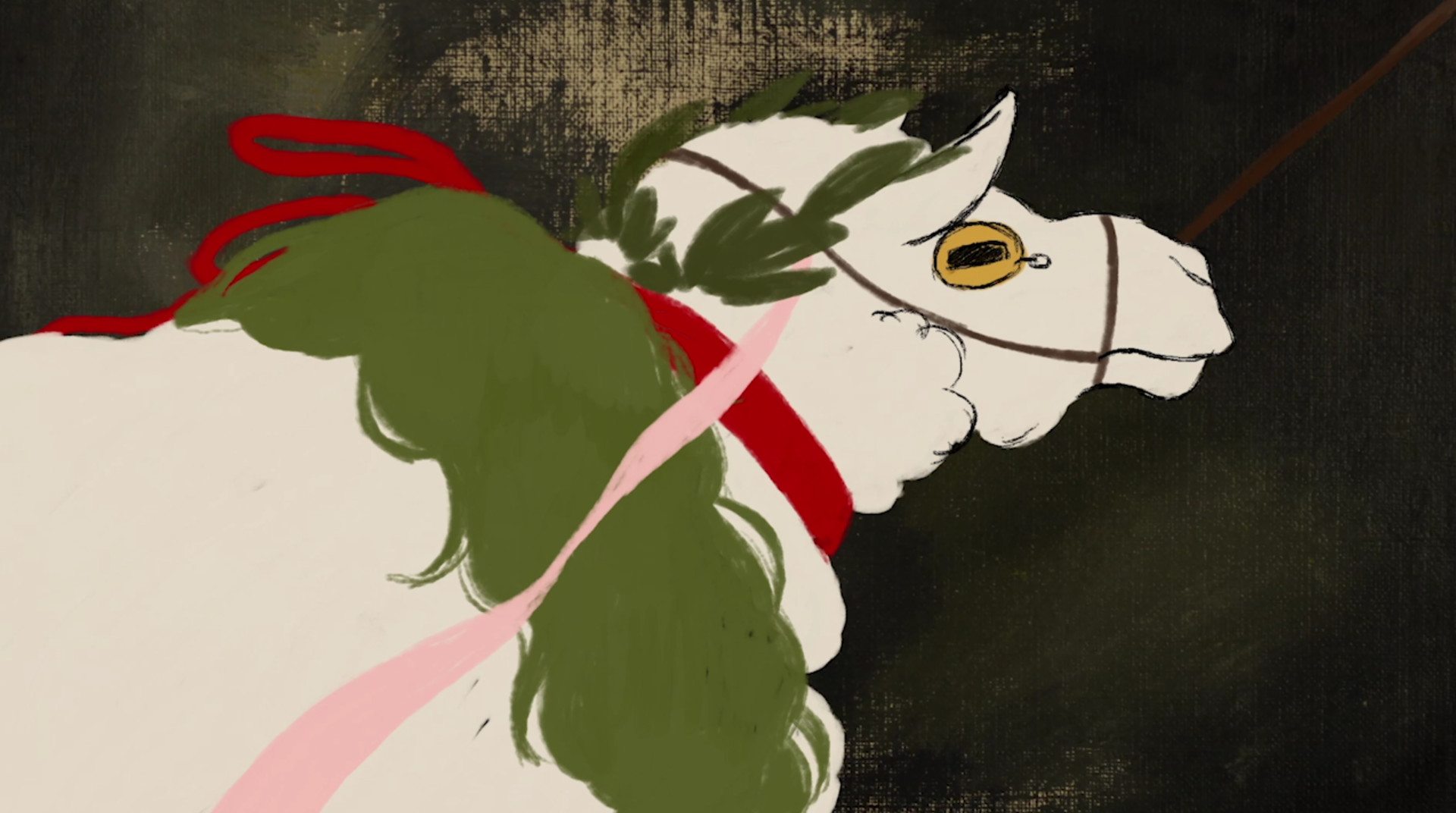 Many of you have been eagerly awaiting this announcement - here is the official selection of the International Short Film Competition. Remember, winning the Grand Prix in this competition entitles you to a shortened path after the Oscar nomination!
Out of thousands of submitted projects, the Selection Committee selected 59 titles that will compete for the main prize. The following selection will be expanded by a film which, with a "wild card" awarded as a result of voting at the Animator Unscreened, will get a second chance to participate in the Competition.
INTERNATIONAL SHORT FILM COMPETITION:
1. #BinaryGenderNorm: Girls, dir. Bernardita Ojeda Salas, Cristián Freire Azzarelli, Chile 2021
2. All Day Fukushima, dir. Marianne Maffray, France 2023
3. Amok, dir. Balázs Turai, Hungary 2022
4. An End to War Enough, dir. Simone Massi, Italy 2022
5. Armat, dir. Elodie Dermange, Switzerland 2022
6. Boat People, dir. Thao Lam, Kjell Boersma, Canada 2022
7. Bruise, dir. Ping-An Huang, Taiwan 2021
8. Carlos Montaña, dir. Ita Romero, Argentina 2022
9. Coming Out Autistic, dir. Steven Fraser, United Kingdom 2022
10. Curiosa, dir. Tessa Moult-Milewska, United Kingdom 2022
11. Dance my doll, dir. Jasmijn Kooijman, Sweden 2022
12. Davey's Lullaby, dir. Adam Deyoe, USA 2022
13. Dede is dead, dir. Philippe Kastner, Czech Republic 2023
14. Disc+Dog, dir. Tomek Ducki, Poland 2023
15. A lively discussion with the voice hearers, dir. Tristan Thil, France 2022
16. Dog – Apartment, dir. Priit Tender, Estonia 2022
17. Drawn from Memory, dir. Pouria Kazemi, United Kingdom 2021
18. Epicenter, dir. Hee-yoon Hahm, Republic of Korea 2022
19. Feed Me to the Squares, dir. Ngai Tsz Kwan Tracey, Hong Kong 2021
20. FLITE, dir. Tim Webber, United Kingdom 2023
21. Garrano, dir. Vasco Sá, David Doutel, Portugal 2022
22. Glitter Electron, dir. Chihiro Sato, Takaaki Numa, E., Japan 2022
23. Harvey, dir. Janice Nadeau, Canada 2023
24. Holy Holocaust, dir. Osi Wald, Noa Berman-Herzberg, Israel 2021
25. Ice Merchants, dir. João Gonzalez, Portugal 2022
26. In Harmony, dir. Markus Svendsen Øvre, United Kingdom 2022
27. Inner Voices, dir. Koki Saito, Japan 2022
28. Intro, dir. Anne Isensee, Germany 2022
29. It, dir. Fei Xia, China 2022
30. LDN 51.5072N 0.1276W, dir. Wen Pey Lim, Malaysia 2022
31. Mariupol. A Hundred Nights, dir. Sofiia Melnyk, Ukraine 2022
32. Matapacos, dir. Karla Riebartsch, Lion Durst, Germany 2022
33. Movement, dir. Valentine Moser, Switzerland 2022
34. My Dear Son, dir.  Lilian Fu, Hong Kong 2022
35. Now I'm in the Kitchen, dir. Yana Pan, USA 2022
36. Offerlamm, dir. Tova Persson, United Kingdom 2022
37. On Film, dir. Emma Hough Hobbs, Australia 2022
38. One serving per can , dir. Miguel Otálora, Colombia 2022
39. Outside, dir. Izabela Plucińska, Germany 2023
40. Phonorama, dir. Alex Rey, Spain 2022
41. PLSTC, dir. Laen Sanches, France 2022
42. Pobre Antonio, dir. Mariana Guerreiro Ferreira, Eudald Rojas Lluís, Spain 2021
43. Rosemary A.D. (After Dad), dir. Ethan Barrett, USA 2022
44. Safari Club, dir. Zuzanna Szyszak, Poland 2022
45. Saline, dir. Anne-Marie Bouchard, Canada 2022
46. Shuffle, dir. Quita Felix, Netherlands 2022
47. Small Hours, dir. Marta Sniezek, Christian Spurling, Ireland 2022
48. Stages of Lost Freedom, dir. Kamran S. Rosen, USA 2022
49. Summer, dir. Marie-Lucie Parisot, France 2022
50. Swallow Flying to the South, dir. Mochi Lin, USA 2022
51. The Algonquin Bridge, dir. Txesco Montalt, Canada 2022
52. The Best Ham Sandwich According to a Fish, dir. Jessica Xu, USA 2022
53. The Egret River, dir. Wan-Ling Liu, Taiwan 2022
54. The Little Violin, dir. Kaj Driessen, Netherlands 2022
55. Tongue, dir. Kaho Yoshida, Canada 2022
56. Under The Endless Sky, dir. Alexandra Dzhiganskaya, Ukraine 2022
57. Unnamed Road, dir. Songkai Zhou, United Kingdom 2022
58. Whale's song, dir. Adeline Faye, France 2022
59. BRAK / LACK, dir. Paweł Prewencki, Poland 2023
Meet the Selection Committee responsible:
JERZY ARMATA - film and music critic, journalist, educator. A graduate of the Faculty of Law and Administration of the Jagiellonian University (1977). Selector and juror of many film festivals. Member of the Program Council of the Krakow Film Festival. Artistic director of the Tarnów Film Award, honored in 2011 with the award of the Polish Film Institute in the category of the best national event.
MONIKA ŁUSZPAK-SKIBA - curator and producer of films and artistic events, member of festival juries and selection committees - this year, the jury of the International Feature Film Competition MONSTRA - Lisbon Animation Festival. Member of the Punto y Raya film festival team and founder of the Punto y Raya Lab Poland Foundation. Organizer of trainings for the film industry and international projects (including in cooperation with the Ars Electronica Festival) at the Audiovisual Technology Centre.
MACIEJ KĘDZIORA - student of Film and Television Production Organization at the Faculty of Radio and Television of the University of Silesia. Deputy editor-in-chief of the filmawka.pl portal. He introduces narrative elements to his journalistic and critical texts.
You can see the selected films in just two weeks in the Muza Cinema!