Productions for both young and old audiences will compete for the main prize, as well as – for the first time ever – the Kids Jury special award!
This year, 23 titles from all around the world will compete for the main prize!
The youngest competition category of the ANIMATOR Festival has been continously growing in popularity since its inauguration in 2017. This year for the first time we give voice to our youngest viewers - the Kids Jury will grant a special award for the best animated series for children!
INTERNATIONAL ANIMATED SERIES COMPETITION:
1. ANIMANIMALS: T-Rex, dir. Julia Ocker, Germany 2022;
2. Bajka na końcu świata / Bayka at the End of the World, dir. Kacper Zamarło, Poland 2022;
3. Bałagan / The Mess, dir. Aliaksandr "Sasha" Kanavalau, Poland 2022;
4. Can I keep them? - Artur and Dropsik, dir. Maria Rosario Carlino, Matias Ferreyra, Argentina 2023;
5. Cracké Family Scramble, dir. Jonathan Simard, Canada 2023;
6. DEATH BY…, dir. Rosanna Verdon-Roe, United Kingdom 2022;
7. Edmond and Lucy - Goodbye Piney Pine Tree, dir. François Narboux, France 2022;
8. Fail in Love - A Chair for Two, dir. Cécile Rousset, Romain Blanc-Tailleur, France 2022;
9. Freaked Out: Train Brain - Incognito, dir. Theo Grosjean, France 2022;
10. Gegone, inside the Museum – Kore, dir. Joan Zhonga, Greece 2022;
11. Greek Week End, Cuckoo and Spring, dir. Eloïc Gimenez, France 2023;
12. Hideous Henk, dir. Junaid Chundrigar, Netherlands 2022;
13. Horologist, dir. Jared Lee, Malaysia 2023;
14. Manimorphs, dir. Georgia Kriss, Australia 2022;
15. Night Drives - The Human Condition, dir. Jono Hunter, Canada 2022;
16. Pash Mesh - Vacuum Cleaner, dir. Azad Sadeghi, Iran 2020;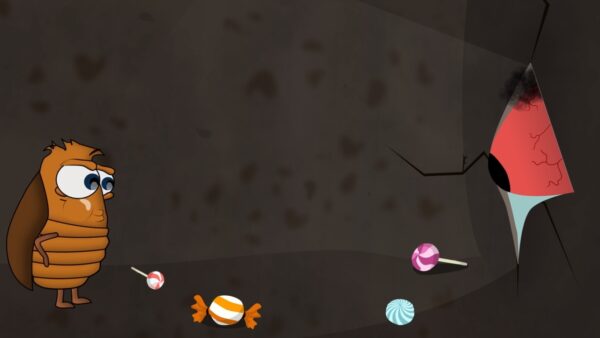 17. Primal - Shadow of Fate, dir. Genndy Tartakovsky, USA 2022;
18. Ray and Manny, dir. Paula de Abreu Resende, Brazil 2022;
19. Red Iron Road - In the Heat, dir. Sam Chou, Canada 2022;
20. Rosie and Sapphire - The Pink Grass, dir. Kata Anna Lovrity, Hungary 2022;
21. Smiling Friends - Charlie Dies and Doesn't Come Back, dir. Michael Cusack, Zach Hadel, USA 2022;
22. The Motorhomes, dir. Diego Lucero, Nicolás Couvin, Diego Cagide, Argentina 2022;
23. Wetsitales: The Hawk and the Hen, dir. Jade Dandan Evangelista, Phillipines 2022.
Many thanks to our fantastic Selection Committee:
TESSA MOULT-MILEWSKA – London-based, Polish-British writer and animation director with 16 years of experience in creating animation. Apart for writing, directing and animating short films, she has worked as director on children's tv series and commercials as well as developed an animated series and a feature. In March 2022 she graduated from a MA course in Directing Animation at the National Film and Television School.
FILIP KOZŁOWSKI - philosopher by education, he collaborated with the OFF CINEMA International Festival of Independent Cinema in Poznań, a participant of film courses in Berlin and a long-time member of the AWA Film Club at CK Zamek in Poznań. He has been associated with the IAFF ANIMATOR since its inception in 2008 - currently he is the Head of Programme and Competitions of the Festival. Initiator of audiovisual projects and program curator at film festivals, e.g. MONSTRA - Lisbon Animation Festival (Portugal), Thessaloniki Animation Film Festival (Greece), Animatou International Animation Film Festival (Switzerland), StopTrik International Film Festival (Slovenia).
See you in two weeks at competition screening in the Muza Cinema!